Invest in a Sustainable Future
Join our community of impact investors to gain access to exclusive deal flow that's aligned with your social, environmental, and financial objectives
Funding Solutions
The tectonic shift in global investment has seen sustainable investments reach $4 trillion… and rising.
Investors know the future is in exposure to the exciting new crop of innovative sustainable and scalable businesses… but how do you pick the right start-ups when nine out of 10 new businesses fail?
As a team of both founders and investors, we recognised that the current start-up eco-system was failing investors. That's why we've developed an academy program for our founders. This program is designed to mitigate investment risks associated with early-stage investment; reverse existing failure rates, and furthermore increase the ROI for our investors.
By providing our start-up founders with the resources and mentoring that gives them the best chance of success, we help make greenwashing a thing of the past and provide you the investor with the opportunity to make the greatest impact with your capital.
To further safeguard our investors, we leverage world-leading data measurement tools, enabling you to make smarter investment decisions, as well as track and measure the financial, environmental, and societal impact of your investment.
If you're a purpose-driven investor who believes in a longer-term approach to your portfolio, and who believes in sustainable growth that offers value to all stakeholders, including the planet and society, then we would love to talk to you.
'Don't invest unless you're prepared to lose all your money invested. You could lose all the money you invest and are unlikely to be protected if something goes wrong
"Winning the battle against climate change will require vast amounts of new investment and the majority will have to come from the private sector."
Michael R. Bloomberg, Co-Chair of the Glasgow Financial Alliance for Net Zero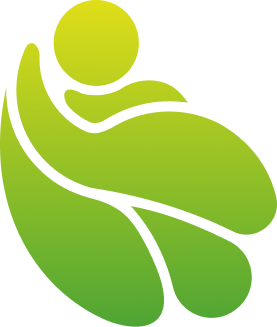 01
Register
Register your details to join our ecosystem of impact investors. The first step is to let us know your investment criteria; your ultimate goals from investing, as well as the area in which you'd like to make the most impact, eg, energy transition, resource conservation, or other?
02
Set Criteria
Receive exclusive deal flow of world-changing impact investment opportunities, tailored to your preferences. You will also have proprietary access to our investor portal where you can view high-level information about current projects.
03
Connect
Apply for immediate access to our investment portal where you can view live deal rooms, access due diligence files, and ask questions directly to our team in a secure, regulated environment.
04
Funding
Manage your investment portfolio online, monitor your progress and gain exclusive access to new listings.
Impact Investors & Joint Venture Partners
High NetWorth Individuals
Professional Investors
Investing Directors
Institutional Investors
Accelerators & Incubators
Government Grant Schemes
Intermediaries & IFAs
Register today to access our exclusive deal flow of world changing investment opportunities