Regeneration
We don't have a plan B Planet, lets focus all our efforts on making this one better.
According to the UN, every year; 20 million hectares of forest are destroyed, 12 million hectares are lost to the increase in deserts and droughts and 75 billion tons of fertile soil is lost to degradation.
Our Earth has been badly damaged by human activity. We need to repair the and improve the overall balance of things. This is called regeneration, and it brings lots of opportunities.
Essentially, the point of regeneration is that rather than focusing on doing less bad or having less of an impact, it puts the focus on doing more good and creating a positive impact.
The G7 world leaders wrote in a joint statement Feb. 2021 "The climate crisis is the existential threat of our time, jeopardizing the health and well-being of every family in every community around the world."
Most of us are aware that the climate situation currently getting worse, and it can sometimes seem that's it too late. A Regenerative approach gives us an opportunity to strike back and reverse the damage that has been done. Making the repairs, like reforesting, we can also meet many of the world's challenges from addressing human hunger and poverty to reversing loss of wildlife habitats and absorbing carbon dioxide.
Regeneration provides massive opportunities to give meaningful employment to billions of people, and in doing so they will be learning new sustainable skills and enjoying a higher quality of life.
Businesses are waking up to the fact, that their customers are demanding change, because if we don't all take action to regenerate, then perhaps it will be too late.
The best companies are seeing that by leading on sustainability and regeneration they are actually creating a more profitable, productive and happier enterprise.
Interface Carpets
Multi-billion-dollar carpet manufacturer Interface, led by Ray Anderson was one of the first companies to start the regenerative age of business.
Having built a hugely successful traditional flooring business Ray was deeply disturbed when, in 1994, he heard a presentation on climate change and the environmental damage that his company was contributing to. The phrase: "you can't do business on a dead planet" led to sleepless nights and then to Ray announcing that his company was going to become sustainable, carbon neutral and the first company of the Next Industrial Revolution.
Interface has successfully switched to sustainable and profitable production and distribution. Ray brought advisors, innovators and scientists together to switch the company from petrochemicals to one which took nothing from the earth that was not naturally and rapidly renewable. The team created a carpet material from corn that worked better and cost less than the polluting, unsustainable petrochemical fibres they had previously relied on. In 25 years, the company has reduced climate changing emissions by 96% and waste to landfill by 92%, whilst it has also seen customer support, employee satisfaction and profitability all increase.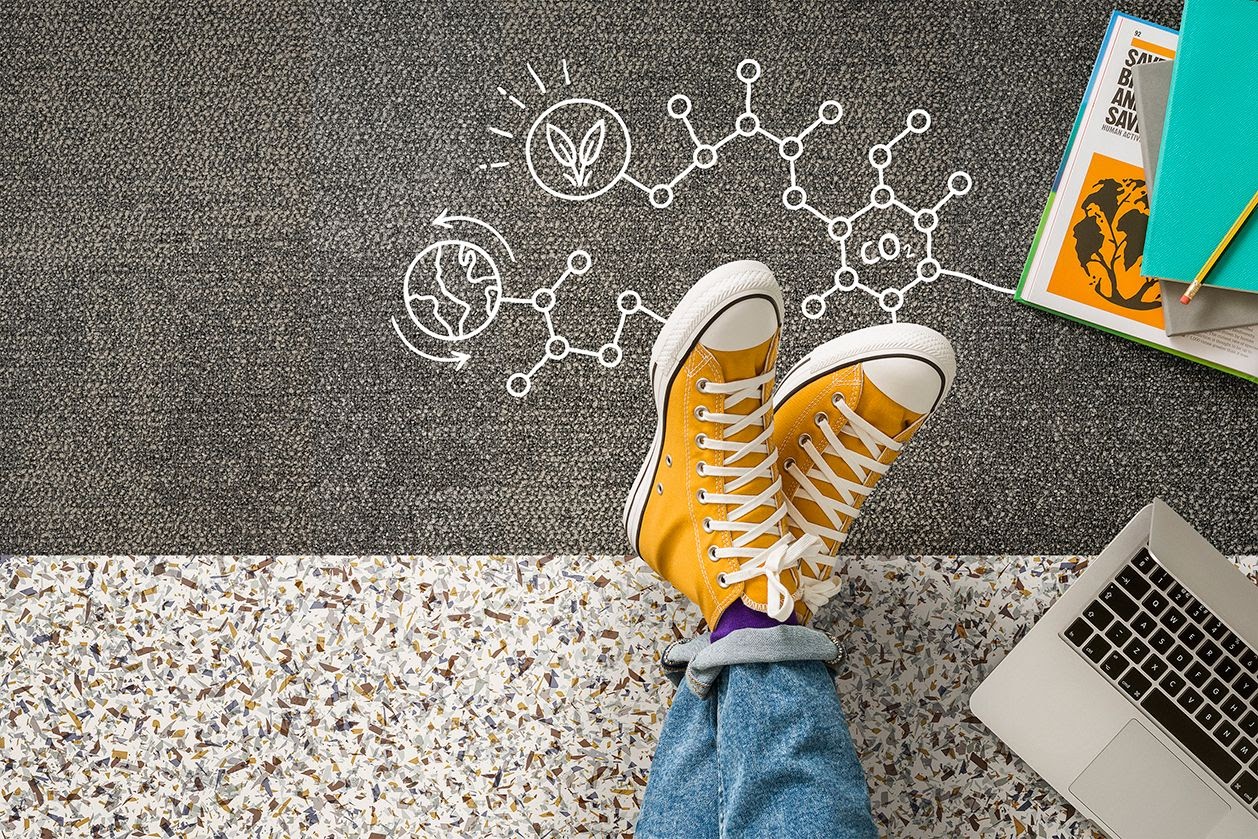 Love Grows, Permaculture and Self Development School
In the heart of the planet, the Sierra Nevada of Santa Marta in Colombia, lies a very special school. Permaculture is a design science that allows us to design regenerative systems that provide food, shelter and employment all in harmony with our natural planet.
Love Grows is one example of many projects across our world that thrive through the message of living in harmony with our planet and each other.
Hundreds of students for spent time at the Love Grows site and experienced life changing transformation, leaving feeling enlightened and empowered to help make a huge difference.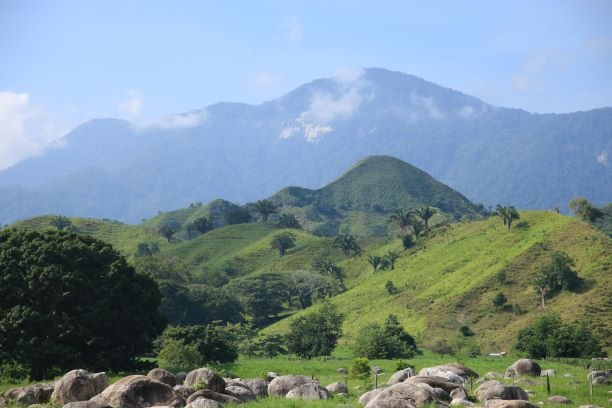 Generation Regeneration
We proudly support and sponsor, Generation Regeneration, a social movement with the objective of empowering people all over the world by providing them with simple skills and techniques to find local solutions to social, economic and environmental problems.
As well as providing educational support the organisation is actively engaged in projects supporting regenerative agriculture, reforestation and watercourse restoration.
Regenerative Agriculture
By building soil we sequester Carbon and increase fertility and build communities
Modern Agriculture, using heavy machinery and chemical applications, is extremely damaging to the land and a big cause of many problems related to soil erosion. Regenerative agriculture seeks to rebuild soil organic matter and restore degraded soil biodiversity, which benefits both carbon drawdown and improved soil water storage. Local populations benefit from healthy organic food. One organisation Refarmers has been very active assisting farmers in East Africa to redesign their farms and gain food security whilst improving the soil, this benefits the local economy and takes away the reliance on charity whilstgaining independence.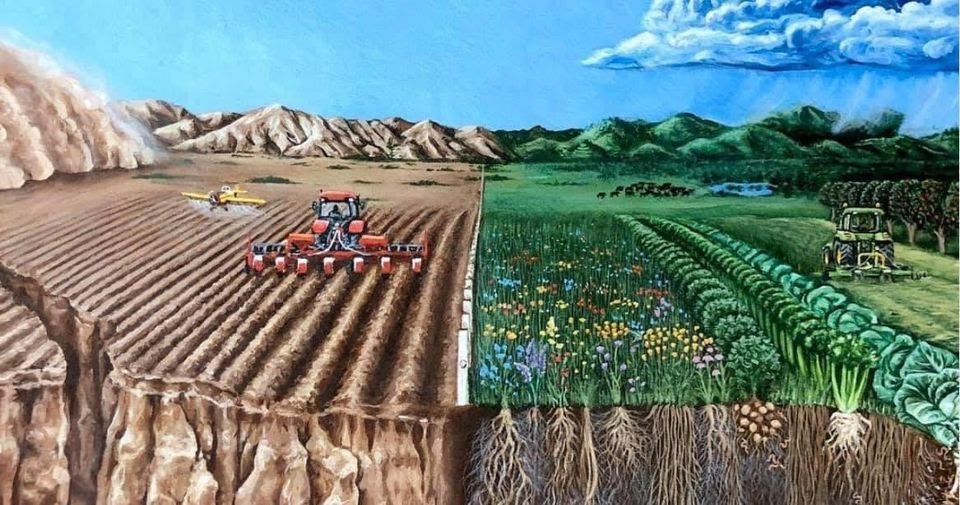 Regenerative Lives
Regenerative Fashion
The Fashion industry has increasingly been accused of using labour working under very poor conditions and low quality materials that often do not last very long in the consumers hands. Fast fashion has resulted in cheap garments for consumers but at the expense of the environment and the workers. More recently there has been a shift to find more sustainable materials and improve the working conditions of the labour forces. The use of natural fibres has led to many new opportunities for local producers that consumers are willing to support and create beautiful quality garments. Natural Fibres grown or raised on regenerative farms can be classified as regenerative fashion materials.
If cotton is grown by a farmer using regenerative, holistic approaches, such as cover crops, crop rotation, composting and no-till, to grow their cotton, then that cotton is regenerative cotton.
Ocean Regeneration
As land based creatures we often forget that we live on the blue planet. Our oceans have also been heavily affected by human negligence and overfishing. By restoring certain ecosystems and species we gain huge benefits to the overall picture. Kelp is one such key species, it can sequester an enormous amount of carbon and provides food and habitat for many other species leading to a complex food web. Many efforts are underway to restore Kelp forests and help tackle our current climate crisis.
Regenerative Business
Regeneration goes beyond resilience or sustainability. Whatever is resilient, restored, robust, or sustainable resists or recovers from shocks and stays the same. Shocks make a regenerative business better. It rebounds and has the capacity to do more and be more."
- Carol Sanford, author of The Regenerative Business
"Transformatively innovative businesses have to be viable in the current economy and simultaneously transform the business ecosystems they participate in…..the goal is to create businesses that support win-win-win solutions, systemic health and collaborative networks that serve people and the planet."
- Daniel Christian Wahl, author of Designing Regenerative Cultures